VU Meter Man
Build a 5 step LED stereo VU meter man with mustache.
---
Steps
---
Categories
Created by
Alexi
Status:
Active
Connect the right LEDs
Step 5 of 8
I connect and the right section of LEDs first to make sure my circuit is connected correctly. It makes for an easier test just in case something needs to be adjusted before connecting the next IC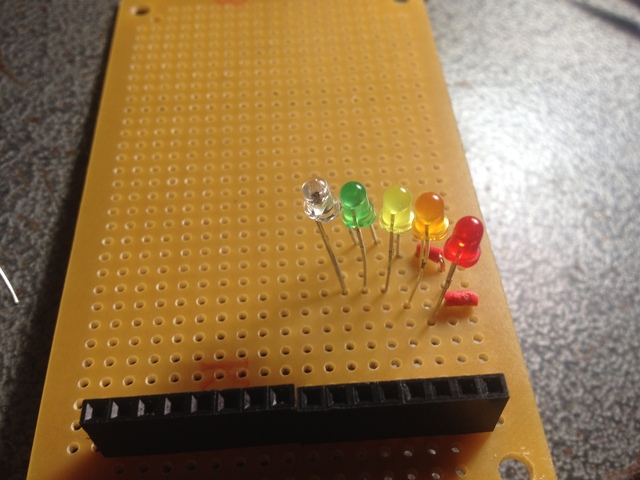 After sodlering each LED into the stripboard, be sure to cut the strips between the LED leads.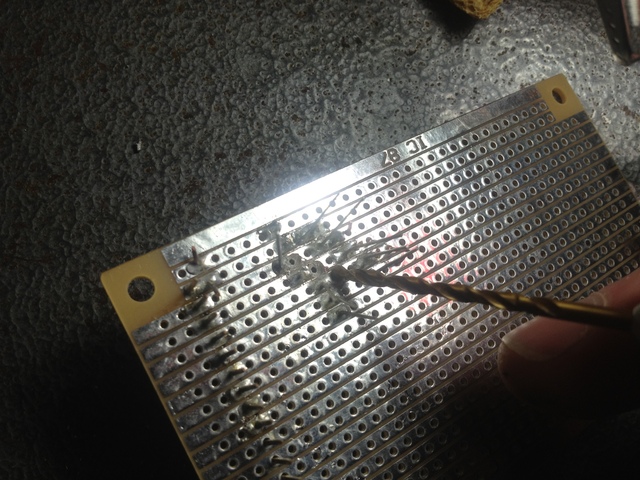 Add the resistors and cut the strips between them. Remember the resistors are in parallel so make sure the circuit shares the flow.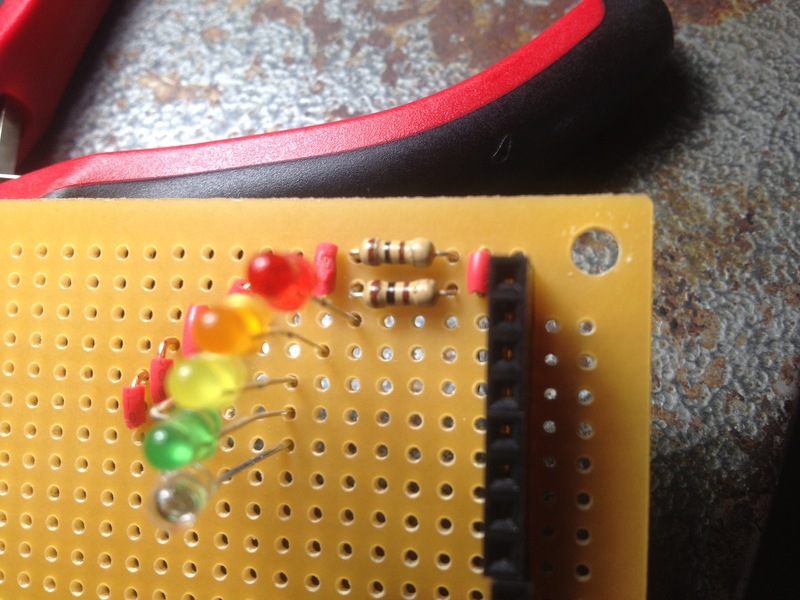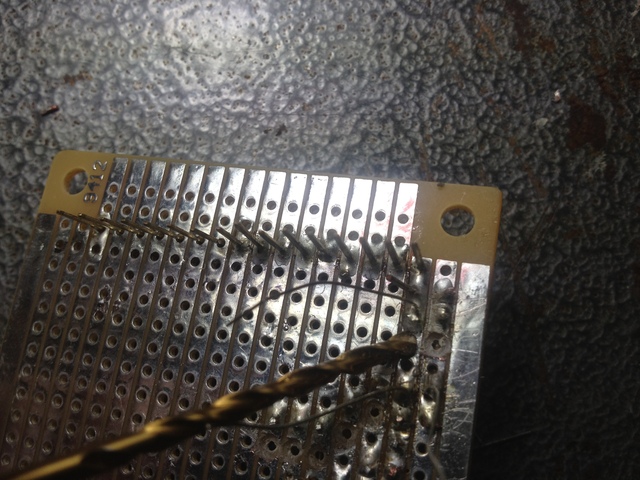 ---