VU Meter Man
Build a 5 step LED stereo VU meter man with mustache.
---
Steps
---
Categories
Created by
Alexi
Status:
Active
VU Meter Man
Step 1 of 8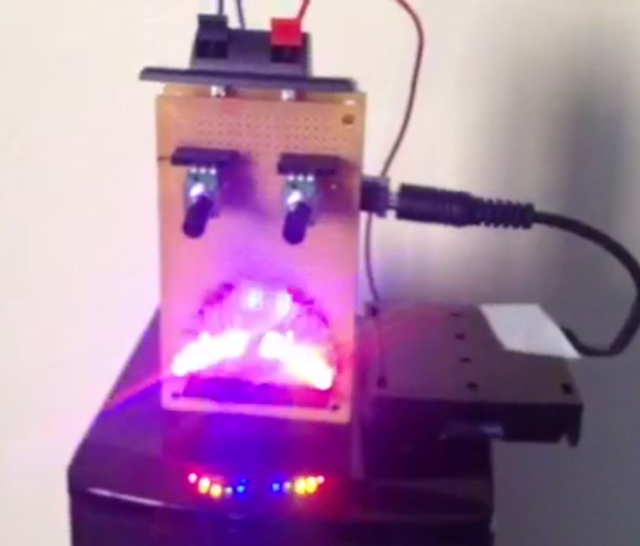 There are lots of ways to implement a VU Meter. This way is perhaps the simplest and very satifying. No code needed to make it run.​
I decided to get a little creative and make something a bit more interesting. Using the Tayda electronics Trio kit and mapping out a simple circuit pattern I was able to get a VU meter that is super easy to create and setup.
Tayda electronics has a kit to let you do this but allows you to double up on leds and expand the voltage limits.
Make your own VU meter for stereo operation to view sould levels of -10, -5, 0, 5, +3, +6 db.
For questions or suggestions about this kit, check out the forum
---