VU Meter Man
Build a 5 step LED stereo VU meter man with mustache.
---
Steps
---
Categories
Created by
Alexi
Status:
Active
Connect the left LEDs
Step 7 of 8
I started with the resistors on the left side.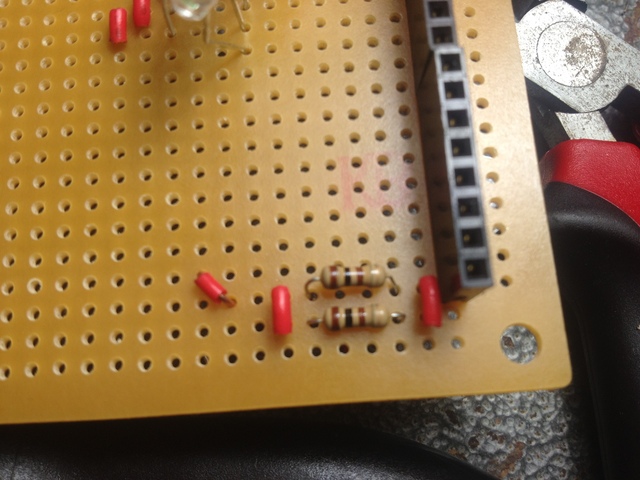 Besure the resistors are properly running in parallel and to cut the strips between the leads.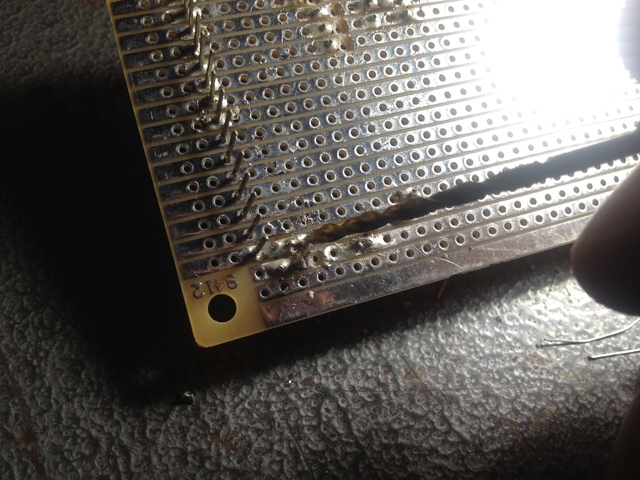 Add the wires to properly connect the led anodes. Once that was done I added the LEDs. I took a little time to make sure the shape of the left side matched the right before finalizing my soldering.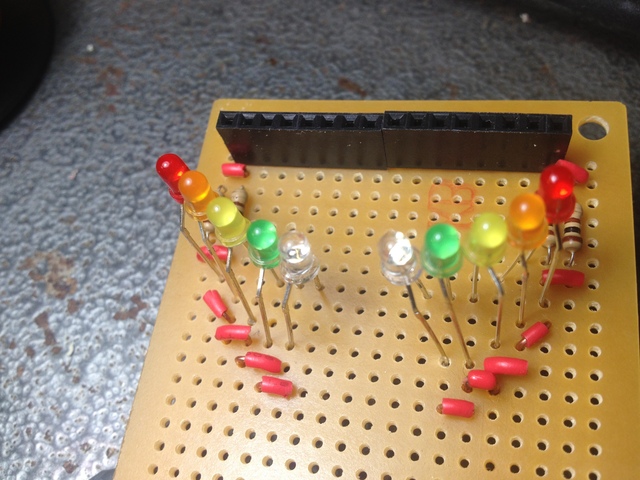 ---