Fun With Shift Registers
A tutorial to help you understand how a shift register works.
---
Steps
---
Categories
Created by
takide
Status:
Active
Step 2: Placing The IC
Step 6 of 12
Now place the Shift Register onto the breadboard as shown in the picture. Then connect the GND pin to the ground rail and the VCC pin to the 5v rail.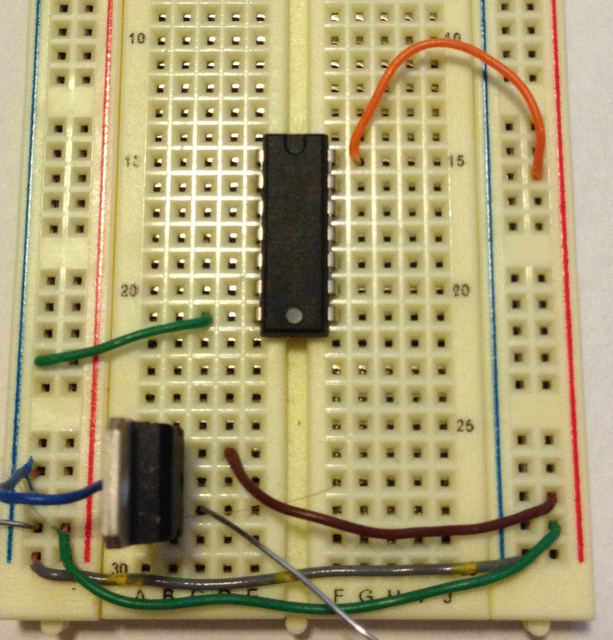 ---