Dual Looper
The Dual Loop allows you to alternate between two different effect loops. It provides two switchable loops (send / return) with a single foot switch.
---
Steps
---
Created by
DHEA
Status:
Active
Enclosure and wiring
Step 5 of 5
PLACEMENT
Place the assembled PCB and the rest of the components (DC and 3.5 jack connectors, 9V battery clip, 3PDT foot switch, led...) in a metal enclosure. Connect the ground of the circuit to the enclosure in order to attenuate the noise (the GND of the input and output jacks are in contact with the enclosure).
You can place the leds directly no the PCB or wire them. If you want to use the 1590B enclosure, you can place the DC jack directly on the PCB. You can also use other type of DC jack and wire it.
DC POWER JACK 2.1MM ENCLOSED FRAME WITH SWITCH or DC POWER JACK 2.1MM BARREL-TYPE PCB MOUNT
In the following figures you can find layout examples for 1590B and 1590BB enclosures.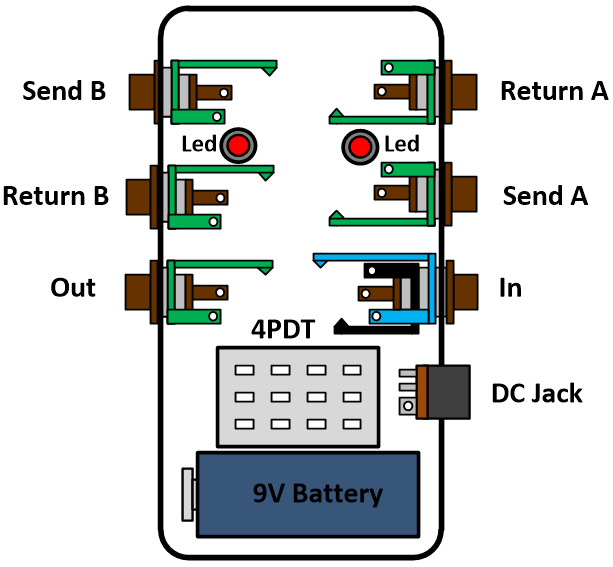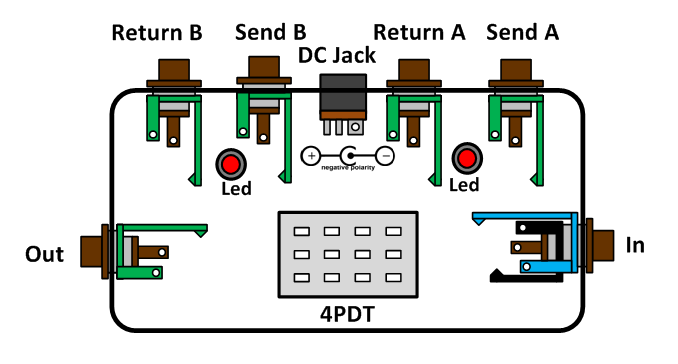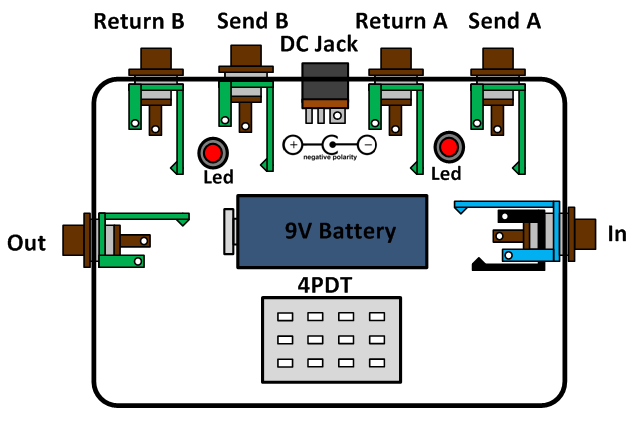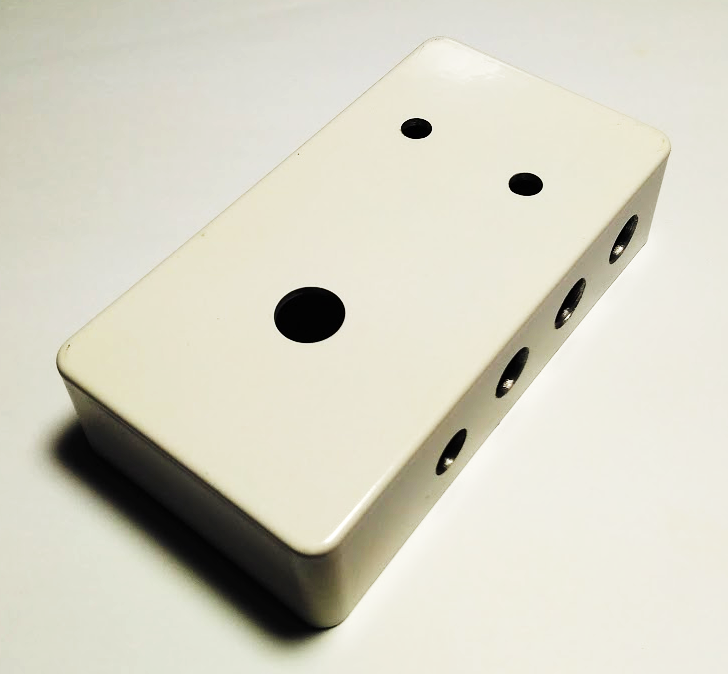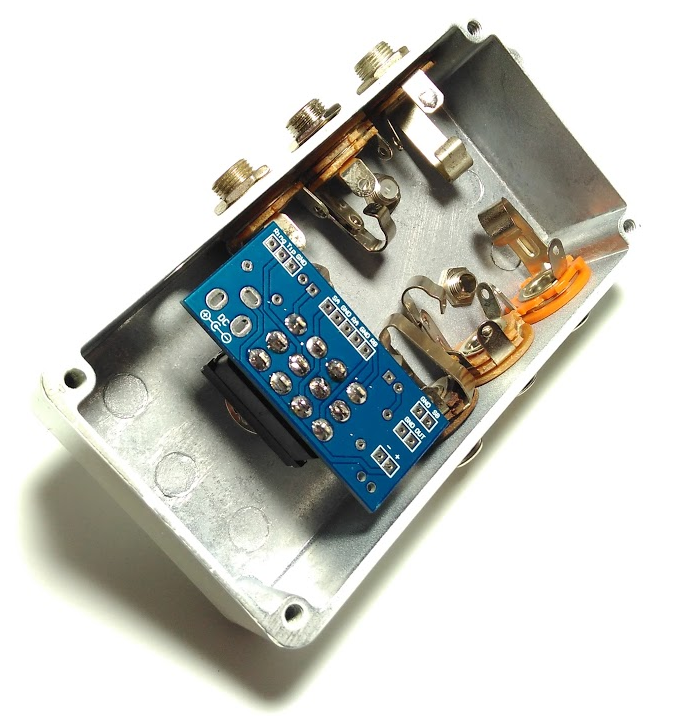 WIRING
For the wiring, use a 24 AWG stranded wire and connect all the elements as indicated in the following figure. No matter the order you follow to connect the ground (GND) as far as all the elements are connected. The following figure shows the wiring with a negative tip DC connector (standardized Boss style 2.1 mm with a negative tip orientation).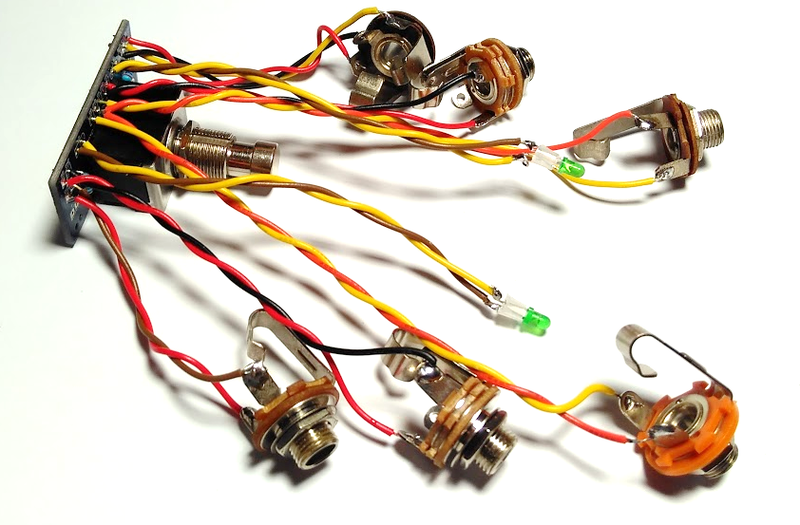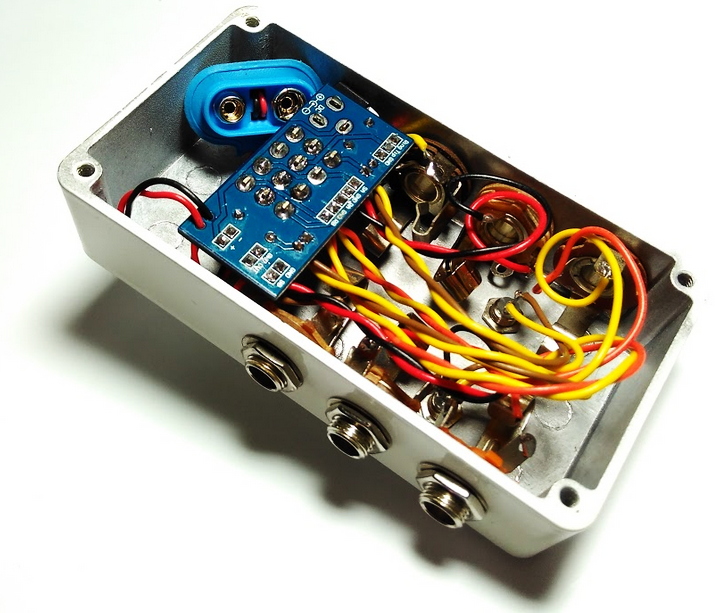 ---