100W LED Power Meter
100 Watt LED Power Meter with 10 LED Steps
---
Steps
---
Categories
Created by
Alexi
Status:
Active
Solder the IC socket
Step 3 of 8
First step is to solder the IC socket. Place the holder in the correct place and solder one corner. Reseat the hold and solder the opposite corner. Once you are confident the holder is properly seated, solder the remaining pins.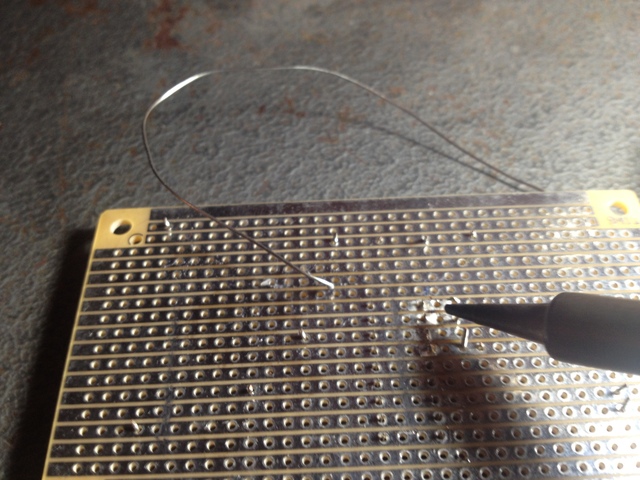 After the pins for the IC socket are all connected, it is important to cut the strip board circuit in between the IC pins. I find a small but sharp drill bit works best.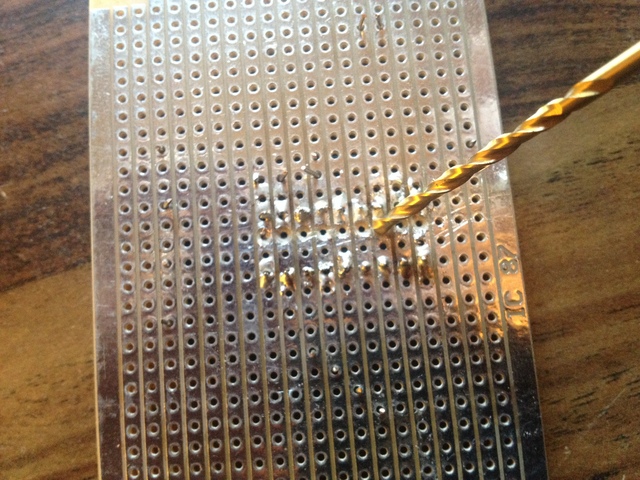 I also like to clean out the channels in between the strip board silver strips with a sharp probe just to ensure the connections are clean.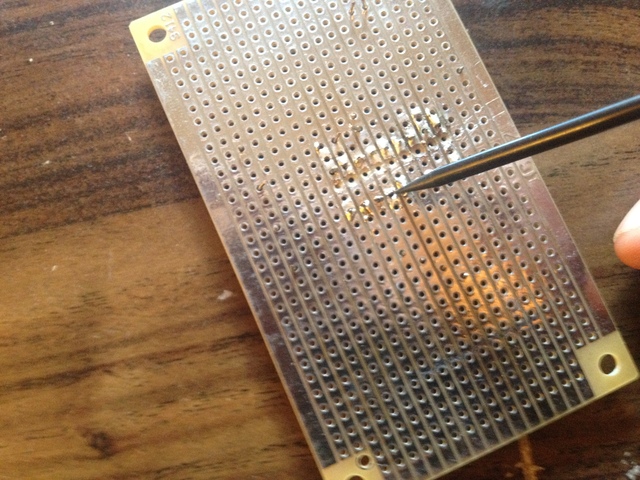 ---