ZEN
1590a overdrive project
---
Steps
---
Categories
ZEN
Step 1 of 1
Rated as one of the best guitar overdrives, this DIY project is the ZeN and is based upon the famous Zendrive. The board of this project is designed to fit in a 1590A enclosure or similar, but if you haven't previous experience we recommend to build the project in a 1590B or 1590BB enclosure.
NOTE: We recommend to use 9mm pots if you are going to build this project in a 1590A enclosure, but if you choose a bigger box, you can use full size pots.
NOTE: This kit is for the 1590A version, if you're going to use a 1590B or 1590BB enclosure you can use other jacks and knobs and you could add a battery clip using one stereo jack and one mono jack.
We recommend to use low profile jacks in order to gain more space but the TAYDA enclosed jacks listed in this kit will work too.

The board has enough space to put the electrolitic caps in horizontal but if you can find 100uF and 47uF 5x7mm or 6x7mm, these will work perfect in the standard position.
SCHEMATIC: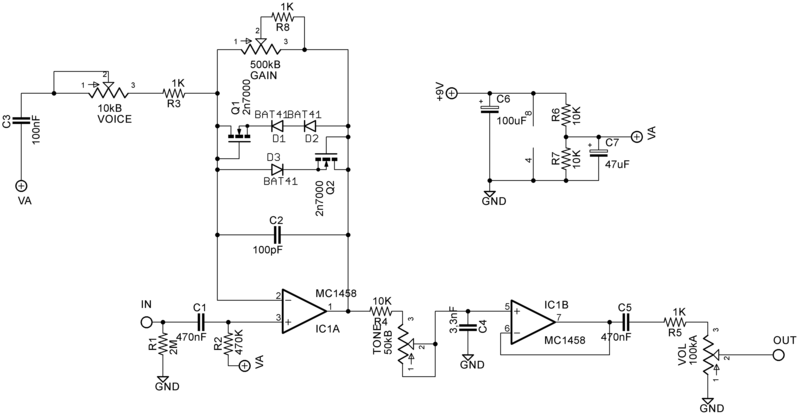 ---