Adding Instructions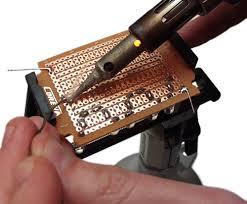 Follow these help steps to add your project instructions to TaydaKits.com.
If we can make your project into a Tayda Kits, we will share $10-15% of our sales with you.
Tayda Kits Terms and Conditions
Steps to add Instructions.
Sign Up as a user on the site.
On Your Settings Menu in Top Right Corner, click 'Add New Instructions'
Add an Overview of your Instructions

Add a Name, Summary, Photo and Overview of your Instructions project.
Add Products from Tayda Electronics by typing in the name of the product
and selecting a product from the dropdown list.

If you would like us to evaluate your instructions as a kit to sell in the Tayda Electronics store, select the checkbox, 'Submit these instructions as a Tayda Electronics Kit'.
Add your parts list and needed tools and items. Please indicate when something must be purchased separately from Tayda Electronics store.
Add Pages to your instructions for each step required to complete the project. Each page will be displayed as a Step on lefthand side of menu.
Click Publish in left-hand menu once you have reviewed your pages of the instructions. Once we have reviewed your instructions, we will make the instructions public.
If Tayda Electronics accepts your Instructions to be sold as a kit, we will compile the kit and notify you. Then you can start earning a percentage of sales or store credit with each kit sold.
For more information, contact kits@taydaelectronics.com